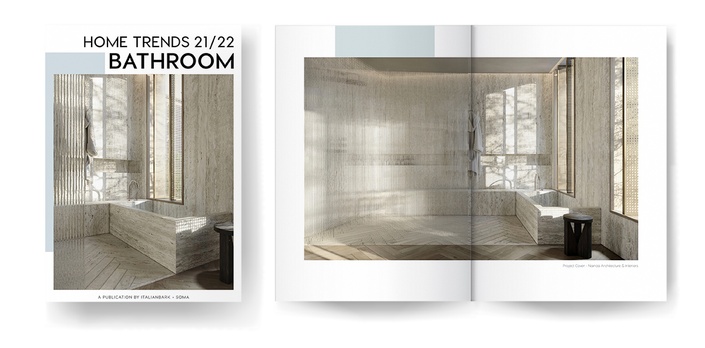 BATHROOM TRENDS E-BOOK
FIND OUT THE FUTURE TRENDS IN BATHROOM DESIGN FOR 2021/22
BATHROOM TRENDS 2021/22
THE FUTURE OF LIVING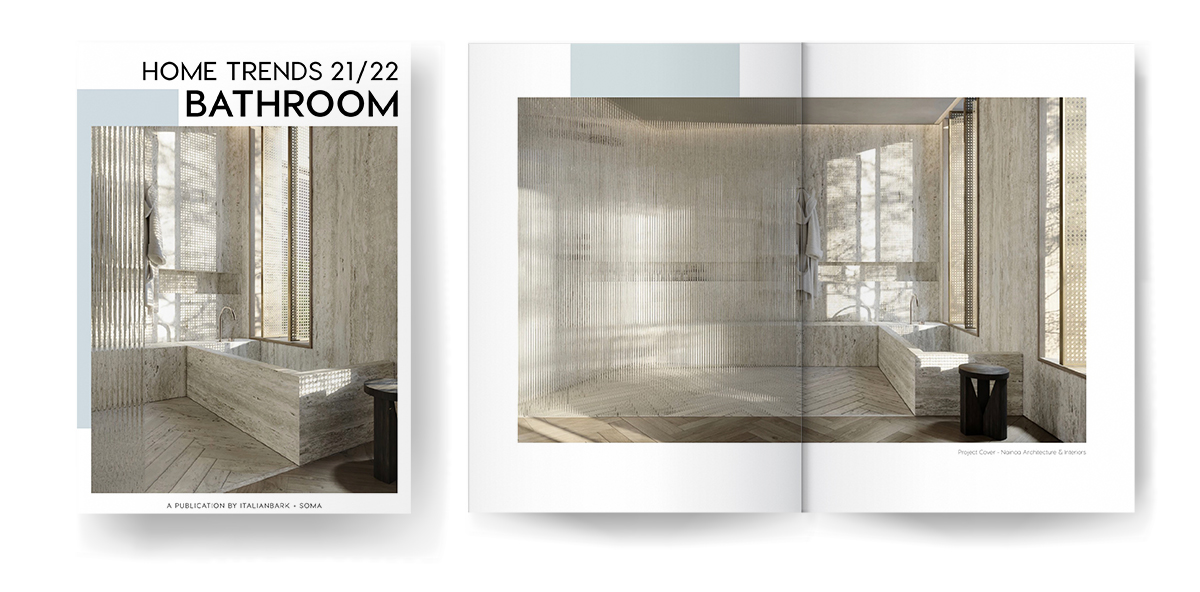 Our Bathroom Trends E-Book is part of in-depth research and publication: "The Future of Living – Home Trends 2021/22", – where we cover the most likely trends to impact homes in 2021 and 2022. You can access the full e-book here or explore the oasis of our homes: the bathroom!
With more than 100 pages, this trend e-book presents stunning and innovative bathroom interiors, 04 top macro trends, on-trend CMF and pioneering technologies. Plus, a chapter dedicated to features and approaches that are likely to take over bathroom design in 2021/22, regardless of their style.


The trend e-book publication is totally independent, non-sponsored and carefully created by our editorial team to all design-lovers, creative businesses and professionals working within the interior and design industry.
THE OASIS OF OUR HOMES

Bathrooms used to be seen as a service and a private area of our homes.
Nowadays bathrooms have evolved into spaces where we can relax, find refuge and yet express our taste and creativity.

The desire to create our home oasis as a response to our fast-paced lives is impacting both bathroom furniture and interior design, blending functionality with relaxation, technology with sustainability and nature with art.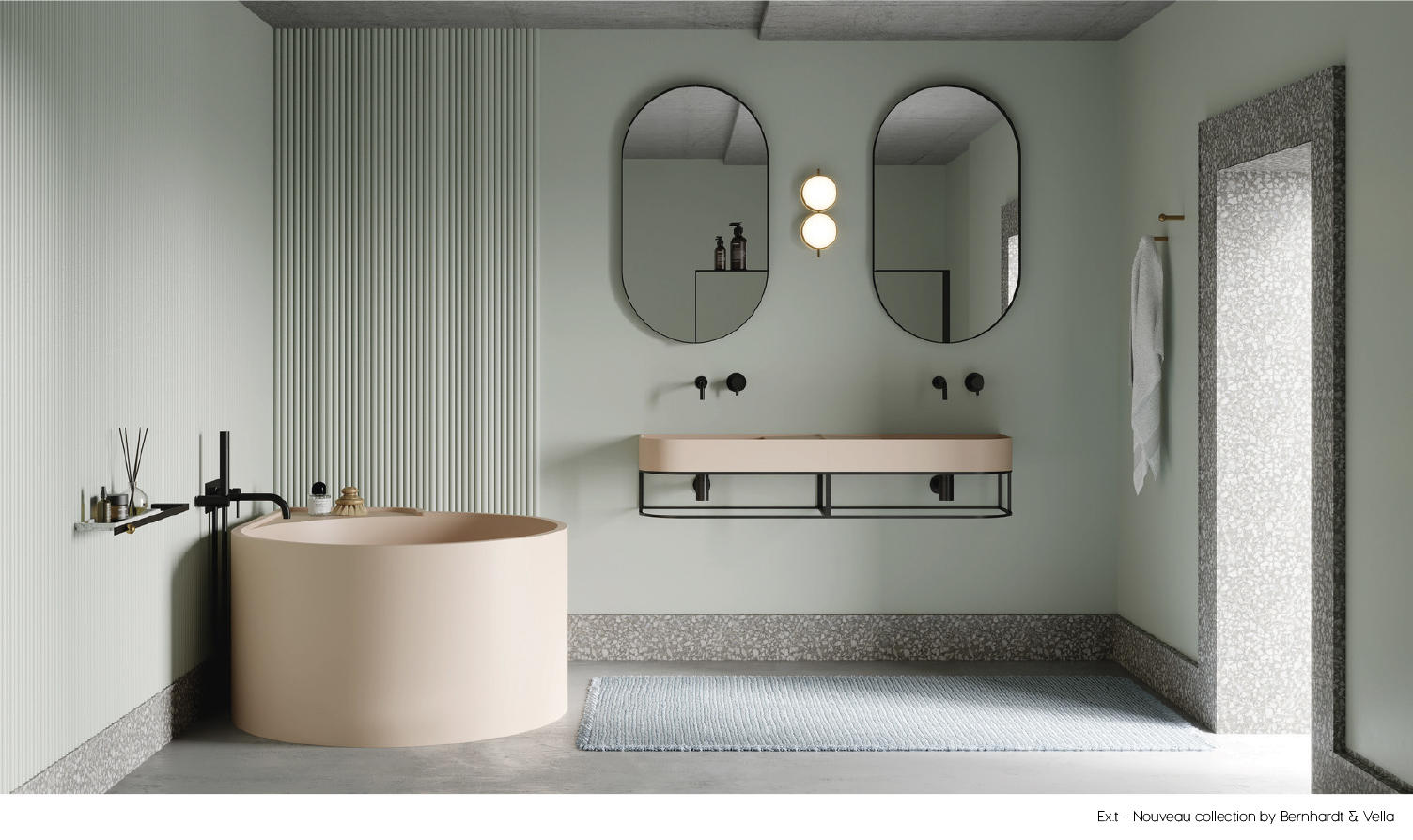 Either at home, in public spaces or in the hospitality industry,
bathrooms have evolved more than any other rooms. Changes and
innovation include finishes,furnishings and technology but above
all the way how we now perceive this space.
Bathrooms are now a interior that prioritises hygiene, stimulates self-care and mindfulness as well as the need for more sustainable and environmentally responsible products, bathrooms are now central to home design.
WHAT WILL YOU GET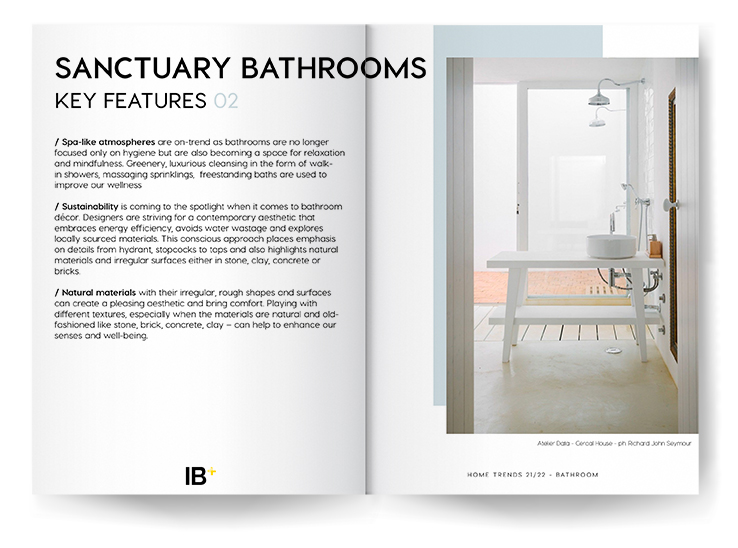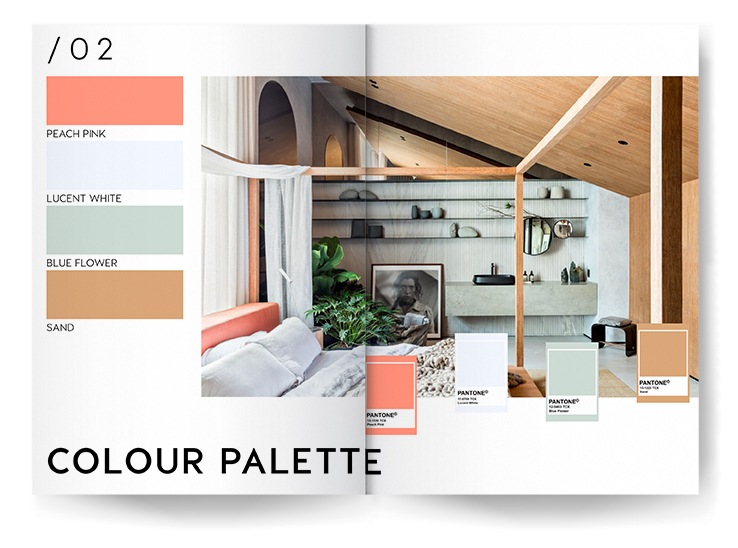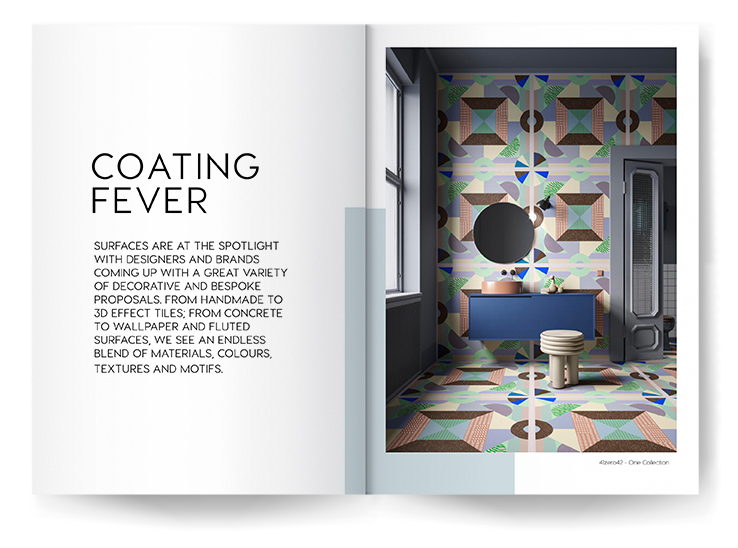 / THE TOP 04 GLOBAL MACRO TRENDS

/ STUNNING PROJECTS ILLUSTRATING EACH TREND

/ DESIGNS FROM ESTABLISHED & NEW BRANDS
/ TOP MATERIALS + PATTERNS + SHAPES
/ 4 COLOUR TREND CHARTS WITH 16 PANTONE CODES

/ INNOVATIVE PRODUCTS & MATERIALS

/ MORE THAN 100 PAGES
GET THE FULL TREND E-BOOK HERE

THE FUTURE OF LIVING: HOME TRENDS 2021/22
kitchen + bathroom + living + bedroom


OUR E-BOOK IS FOR YOU IF

/ YOU WORK IN THE DESIGN INDUSTRY
and want to be inspired and stay updated with the latest news and trends on interiors and design

/ YOU WORK WITH COMMUNICATION
in the field of design and are always looking for relevant content

/ YOU RESEARCH TRENDS AND INNOVATIONS
but need a framework to organize and validate your impressions

/ WANT TO STAY UP-TO-DATE
with the current and future state of the Furniture, Interiors and Design industries

Frequently Asked Questions
How does it work?
Once you have purchased your trend e-book here, your will receive an email with your teachable account within 24 hours. Please remember to check also in your spam folder! Once you go to your account you will be able to download the trend e-book as a .pdf file and also to visualise the embedded version inside the resource area. If you have any questions please send us an email:
[email protected]
, we will be more than happy to assist you!
Can I share my login with friends and co-workers?
When you purchase your trend e-book, you get access to download it on teachable and this access is for one user only. We'd be absolutely thrilled if you recommend the trend e-book to your friends and co-workers, but they would need to pay for it. The way we make this trend report affordable is by having multiple purchases, so please be mindful!
Is there any way to get a discount?
We are regularly launching some special deals on our newsletter, make sure you subscribe. Go to free guides page and subscribe today! You can also subscribe to our 1 year membership and have access to all our reports, e-books, trend webinars, and much more for a great deal.
Can I have a refund in case I don't find the trend e-book useful?
We don't provide a refund as this is a digital product that you will have full access to once you purchased it. We have tried to give as much information as possible, so you know what you are getting. We also provide you with a free sample to give you a clear understanding of this product. In any case, we will be happy to hear your feedback, so feel free to contact us via:
[email protected]