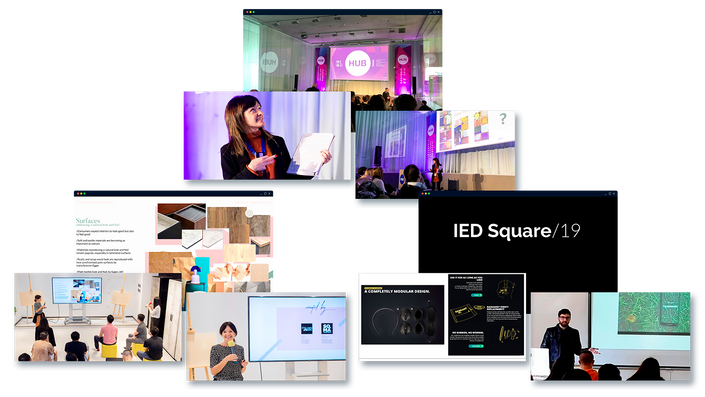 BESPOKE CORPORATE EXPERIENCES
BOOST CREATIVITY & STRATEGIC THINKING TREND TALKS & ONE-TO-ONE

CONSULTATION SESSIONS


We offer bespoke experiences for companies, brands and educational institutions. Experiences can take place both online and offline in the formats of trend talks and 1:1 consultation sessions.
Whether you need an update on trends and innovations, a creative kick-off for your team, inspirational and relevant content for your audience,
we can work with you on that!

TREND TALKS

THE LATEST TRENDS & INNOVATION

Our trend talks are created to share trends and innovations from the interior & design industries with your company team, suppliers and clients. To make the talk more tangible we demonstrate how trends can be applied to your specific business products and services.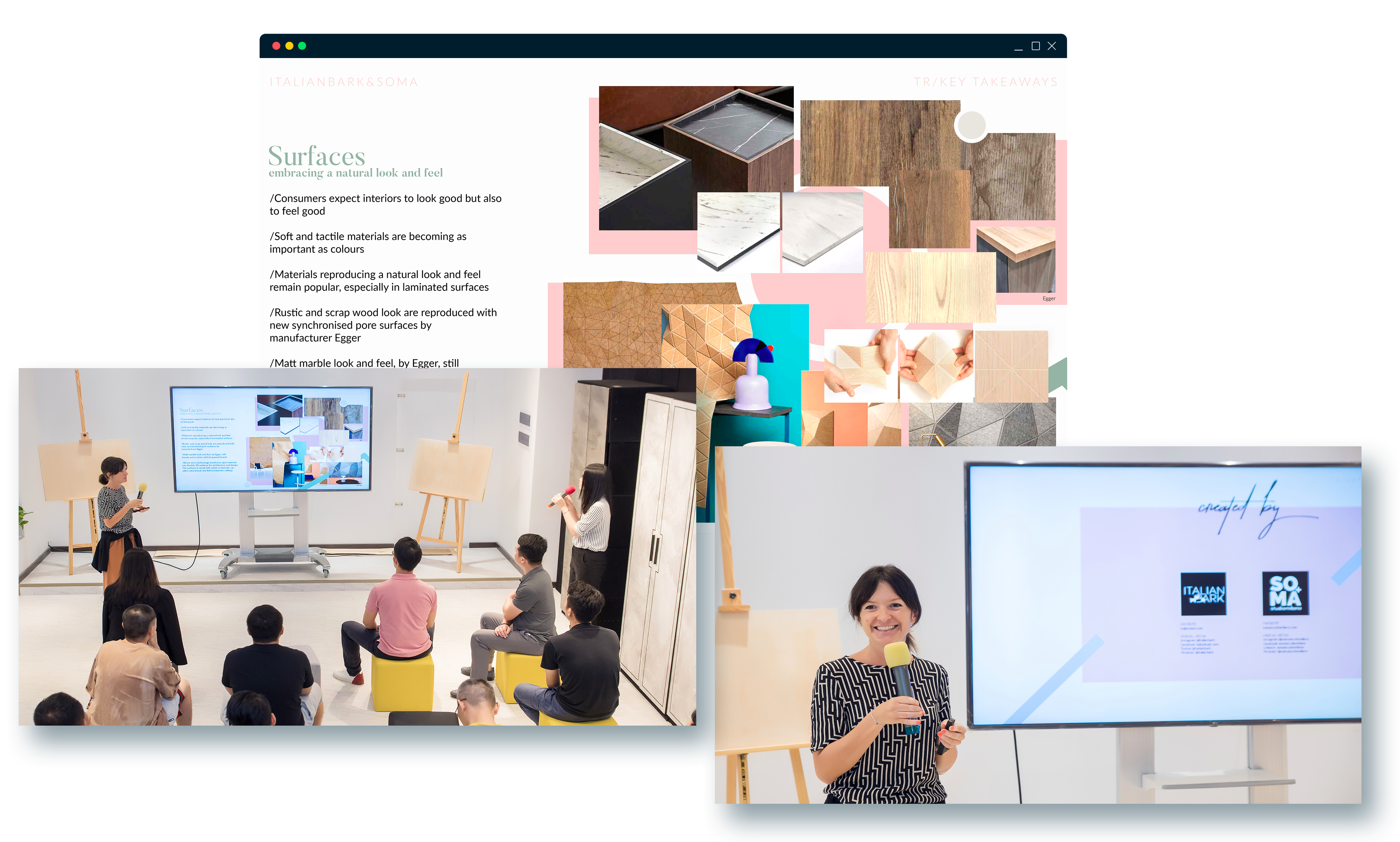 HOW DOES IT WORK
Our trend talks are structured in a series of sessions to provide continuity and create a connection between brands and their audience.
Trend talks can take place online or offline.

For every talk session, we provide your audience with a pdf presentation for further reference. We can also combine our talks with
workshops and Q&A sessions.
Within the interior and design industry, we cover several topics
such as global macro trends, colour, style and material trends, innovation, sustainability and circular design.
ONE-TO-ONE

CONSULTATION SESSION
STRATEGIC & PROFESSIONAL ADVICE

Our 1:1 consultation service is carefully designed to provide you and your company with valuable information and professional advice within
interior and design fields.
Within the interior and design industry, we cover several topics such as global macro trends, colour, style and material trends, innovation and sustainability.

Besides trend topics, we also cover digital content creation, Italian market best practices, products curation and buying, circular design and economy.
HOW DOES IT WORK

Our consultation session is like a conversation, but you will never leave the "room" empty-handed. Our goal is to provide you with valuable information
that you can apply in your work, business or career.

To make the most out of the session, we ask you to answer two questionnaires.
The first questionnaire is more generic and shorter so that we can learn about your interests and needs. The second questionnaire is
more detailed and customised.
Based on these two questionnaires we will then prepare for our session.
With our know-how and strategic location, we can provide you with
product research, put you in contact with business and professionals,
assist you on how to build your online presence, take on clients
and create design projects remotely .

The session lasts one hour and will take place on Skype or Zoom.




We are a team of design lovers based in Italy and with years of experience in interior design, architecture, product design, trend forecasting
and digital content creation.

Our work allow us to collaborate with brands and professionals in different
parts of the world and thus to expand our network and to build a
significant know-how on the European market and culture.
Throughout the years, we have learnt that collaborating and sharing knowledge is key to bring positive change to our careers and innovation to our companies.