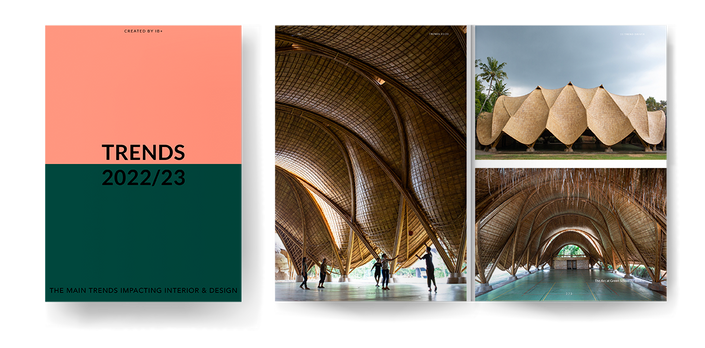 TRENDS E-BOOK 22/23
FIND OUT THE MAIN TRENDS IMPACTING INTERIOR & DESIGN IN 22/23

TRENDS E-BOOK 2022/23

WHY SHOULD YOU GET IT?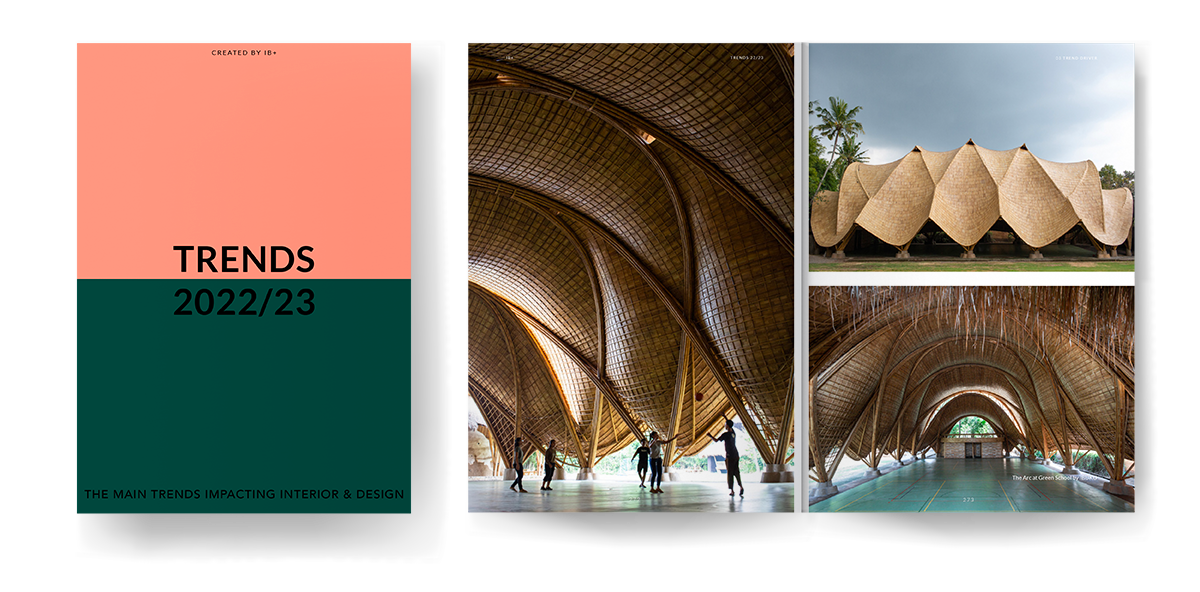 Our Trends E-book 22/23 is an in-depth trend research forecast that aims to help creative professionals and businesses worldwide respond to emerging consumer needs and behaviours.
Our findings and predictions envision a post-pandemic world infused by a desire to
restore the human touch and feminine values, stimulate creativity,
collaborate with technology, regenerate nature and promote well-being.
With more than 400 pages, the trend e-book provides an overview of the 03 main macro trends impacting interior and design in 2022/2023.
For each macro trend, we cover lifestyle insights, trend drivers, key concepts and interior inspirations from different parts of the world, CMF boards – colours, materials and finishes, key points to guide the design of new products and collections.
WHAT WILL YOU GET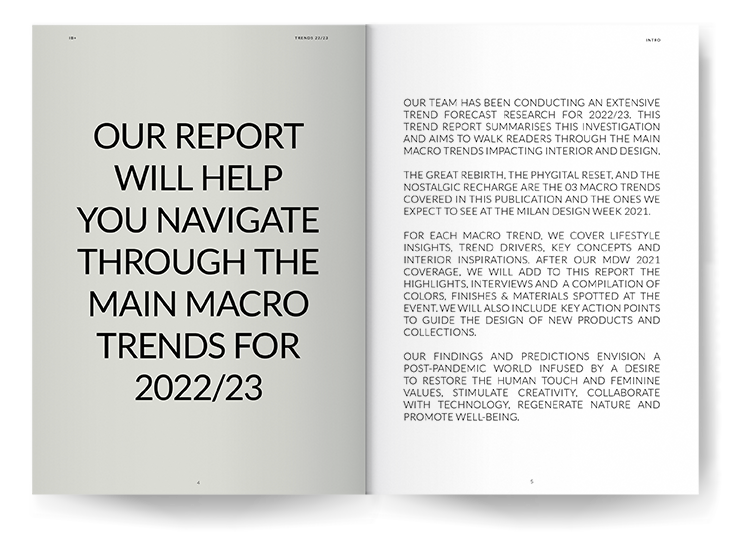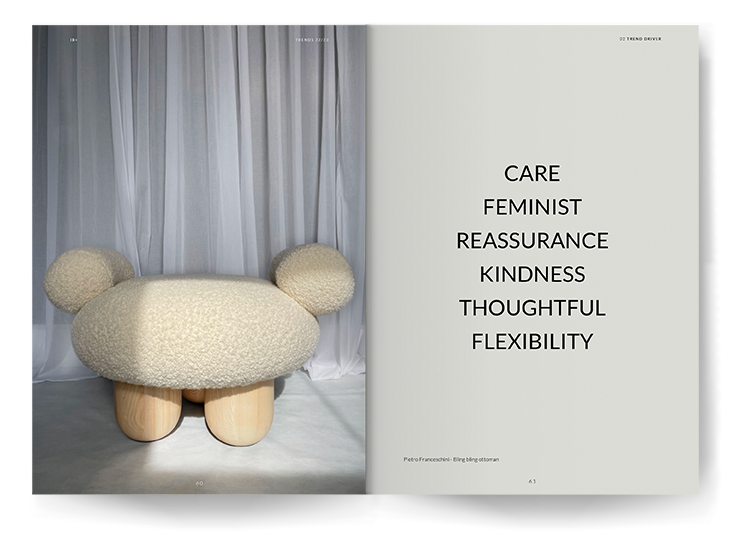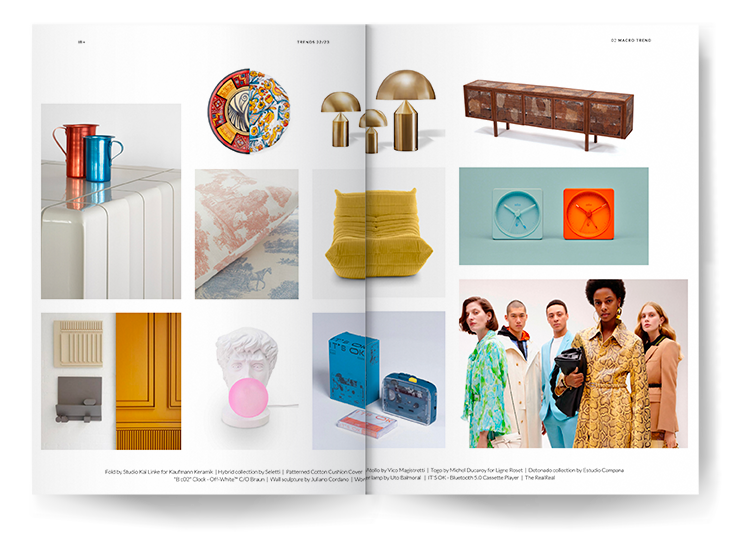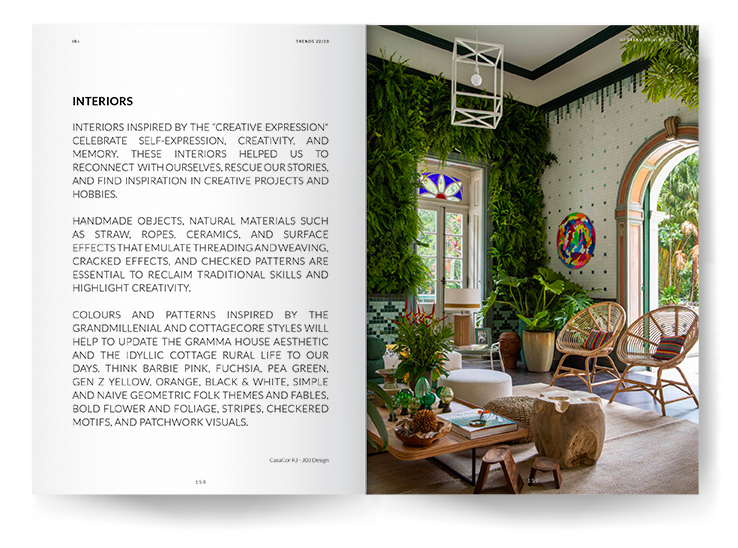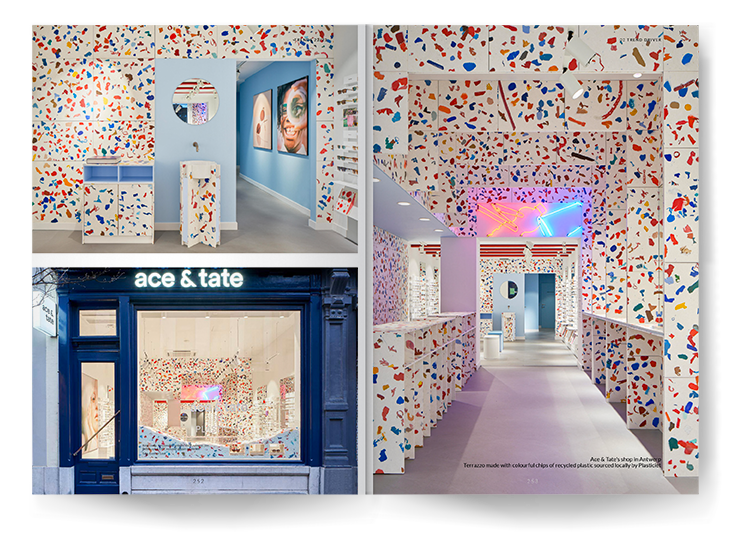 / 03 GLOBAL MACRO TRENDS
dedicate chapters with a comprehensive overview of macro trend
impacting interior and design in 22/23


/LIFESTYLE ANALYSIS INSIGHTS
tangible facts and movements to understand the meaning and
motivations behind each macro trend


/09 TREND DRIVERS
detailed exploration of forces and key concepts pushing trends
forward and turning them global


/ INTERIOR INSPIRATIONS
curation of worldwide interior design projects to illustrate each
trend driver and their concepts


/ CMF – COLOURS, MATERIALS & FINISHING
40 colour trends + 10 colour boards with Pantone codes.
Plus, CMF moodboards to turn trends into visual compositions.


/ INNOVATIVE PRODUCTS & MATERIALS
vast compilation of design pieces from established and emerging
brands and designers


/ MORE THAN 400 PAGES
in a digestible and comprehensive format to help you turn
trends into future-proof ideas and products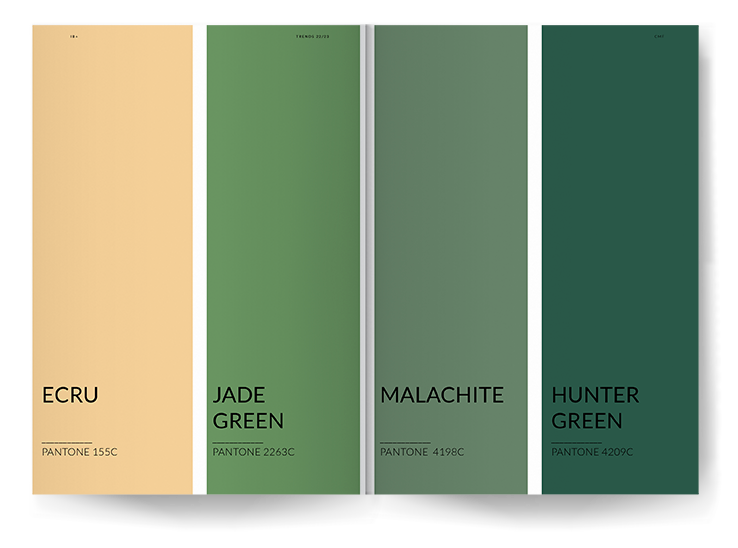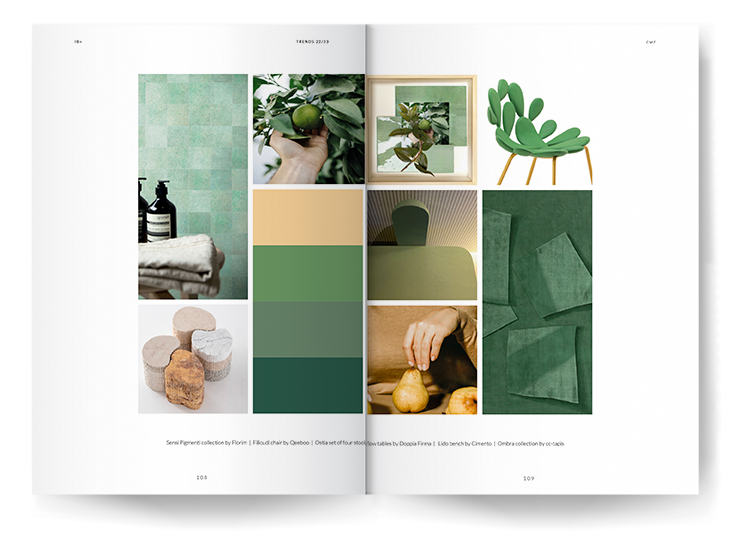 RESOURCES
TREND E-BOOK 22/23 - NOW AVAILABLE
Available in days
days after you enroll
OUR E-BOOK IS FOR YOU IF

/ YOU WORK IN THE DESIGN INDUSTRY
and want to stay updated with the latest news and trends on interiors and design

/ YOU WORK WITH COMMUNICATION
in the field of design and are always looking for relevant content

/ YOU RESEARCH TRENDS AND INNOVATIONS
but need a framework to organize and validate your impressions

/ WANT TO STAY UP-TO-DATE
with the current and future state of the Furniture, Interiors and Design industries
Frequently Asked Questions
How does it work?
Once you pre-order purchase your trend e-book here, you will receive an email with your teachable account within 24 hours. Please remember to check also in your spam folder! The ebook will be published and available for you on 7th Oct 2021. You will be able to visualize and download the ebook file on this platform with your login password. If you have any questions, drop us an email at
[email protected]
Can I share my login with friends and co-workers?
When you purchase your trend e-book, you get access to download it on teachable and this access is for one user only. We'd be absolutely thrilled if you recommend the trend e-book to your friends and co-workers, but they would need to pay for it. The way we make this trend report affordable is by having multiple purchases, so please be mindful!
Is there any way to get a discount?
We are regularly launching some special deals on our newsletter, make sure you subscribe. Go to free guides page and subscribe today! You can also subscribe to our 1-year membership and have access to all our reports, e-books, trend webinars, and much more for a great deal.
Can I have a refund in case I don't find the trend e-book useful?
We don't provide a refund as this is a digital product that you will have full access to once you purchased it. We have tried to give as much information as possible, so you know what you are getting. We also provide you with a free sample to give you a clear understanding of this product. In any case, we will be happy to hear your feedback, so feel free to contact us via:
[email protected]