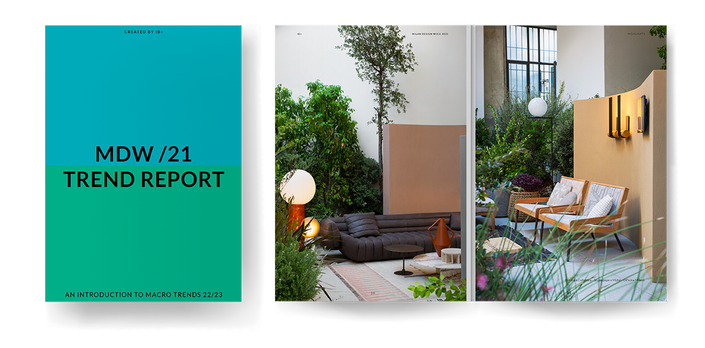 MILAN DESIGN WEEK 2021 TREND REPORT
FIND OUT THE MAIN TRENDS IMPACTING INTERIOR & DESIGN IN 22/23

MDW/21 TREND REPORT

WHY SHOULD YOU GET IT?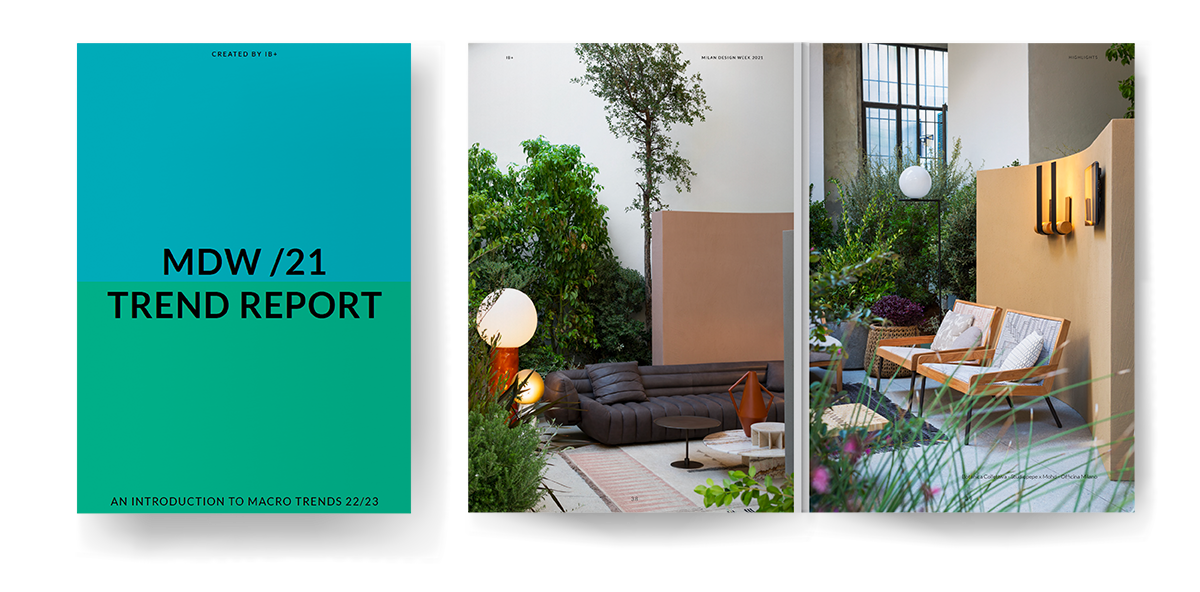 Our Milan Design Week 2021 Trend Report is a hands-on coverage of the most important design and furniture show of the year.

With more than 60 pages, our trend report presents an overview of the Milan Design Week 2021, highlights from the Fuorisalone and Supersalone – the Salone del Mobile 2021 edition; 03 macro trends impacting interior & design, and CMF - colours, materials and finishes, to watch out for in 22/23.
The transformations we saw this September and which, without the pandemic, would probably never happen, will impact the new normal and inform us on a global scale about consumers' behaviours, trends, & innovations for the next years to come.

Our Trend Report is totally independent, non-sponsored and carefully created by our editorial team to all the creative professionals and companies worldwide. Our aim is to help them activating trends and quickly respond to emerging consumer needs and behaviour.
Milan has proved once more that it is time to restart, and we want to be part of it. This year, we have decided to charge a symbolic price and make our MDW/ 21 coverage available to as many professionals and businesses as possible. The Trend Report is our way to support the design industry and its creative, resilient community.
WHAT WILL YOU GET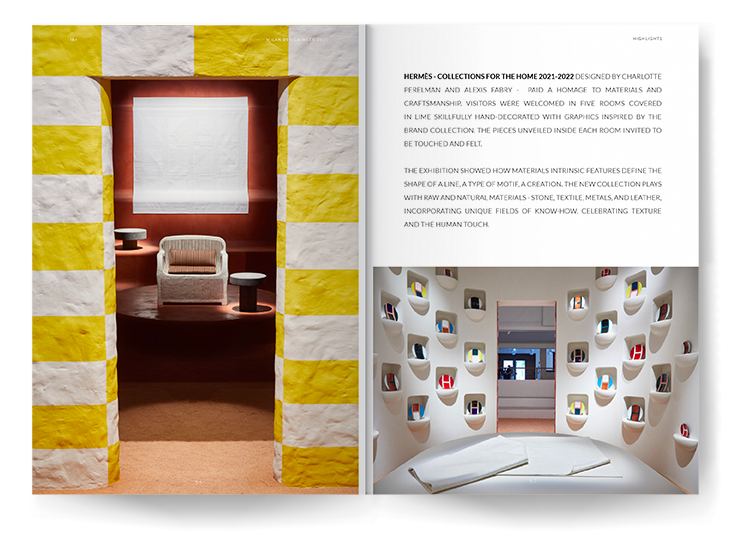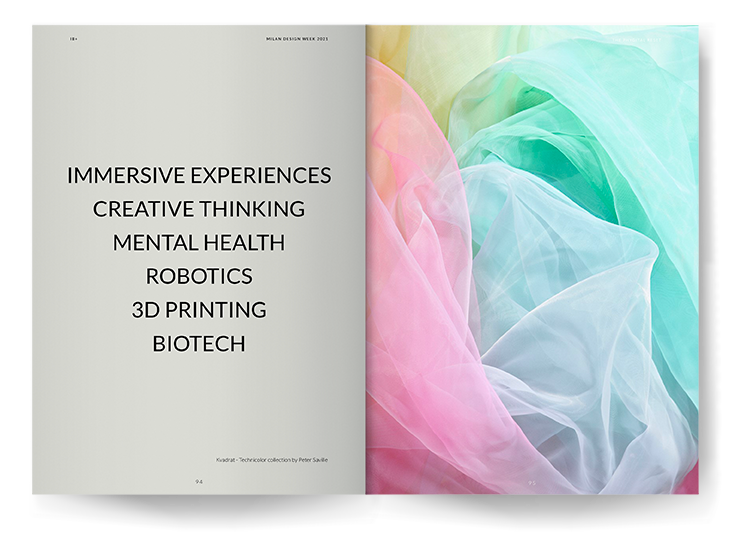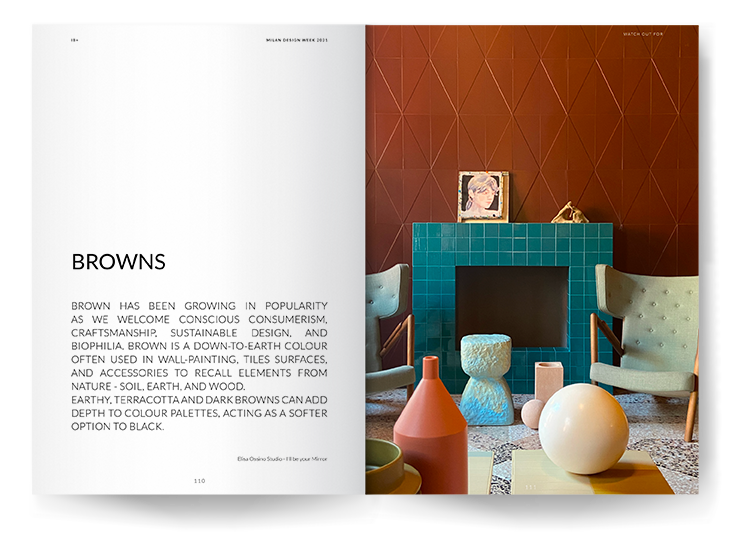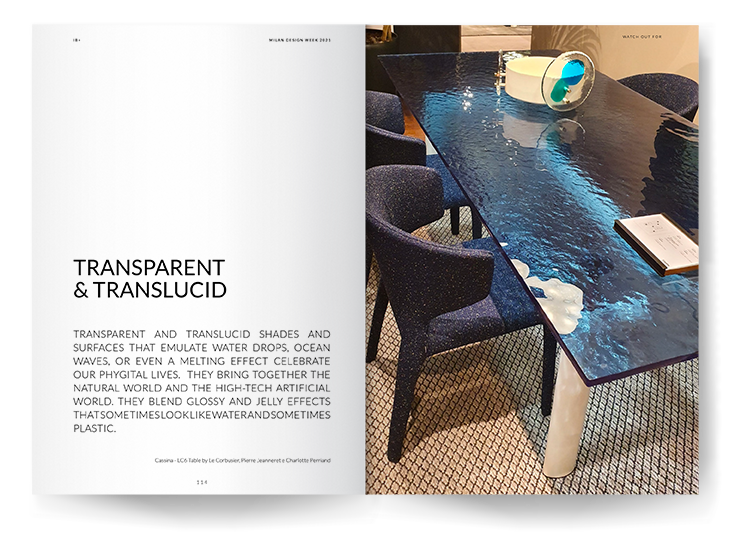 /MILAN DESIGN WEEK 2021 OVERVIEW
/SUPERSALONE + FUORISALONE HIGHLIGHTS
/ TOP INSTALLATIONS + EXHIBITIONS
/03 GLOBAL MACRO TRENDS
/ CMF TO WATCH OUT FOR
/ MORE THAN 60 PAGES


MDW/21 TREND TALKS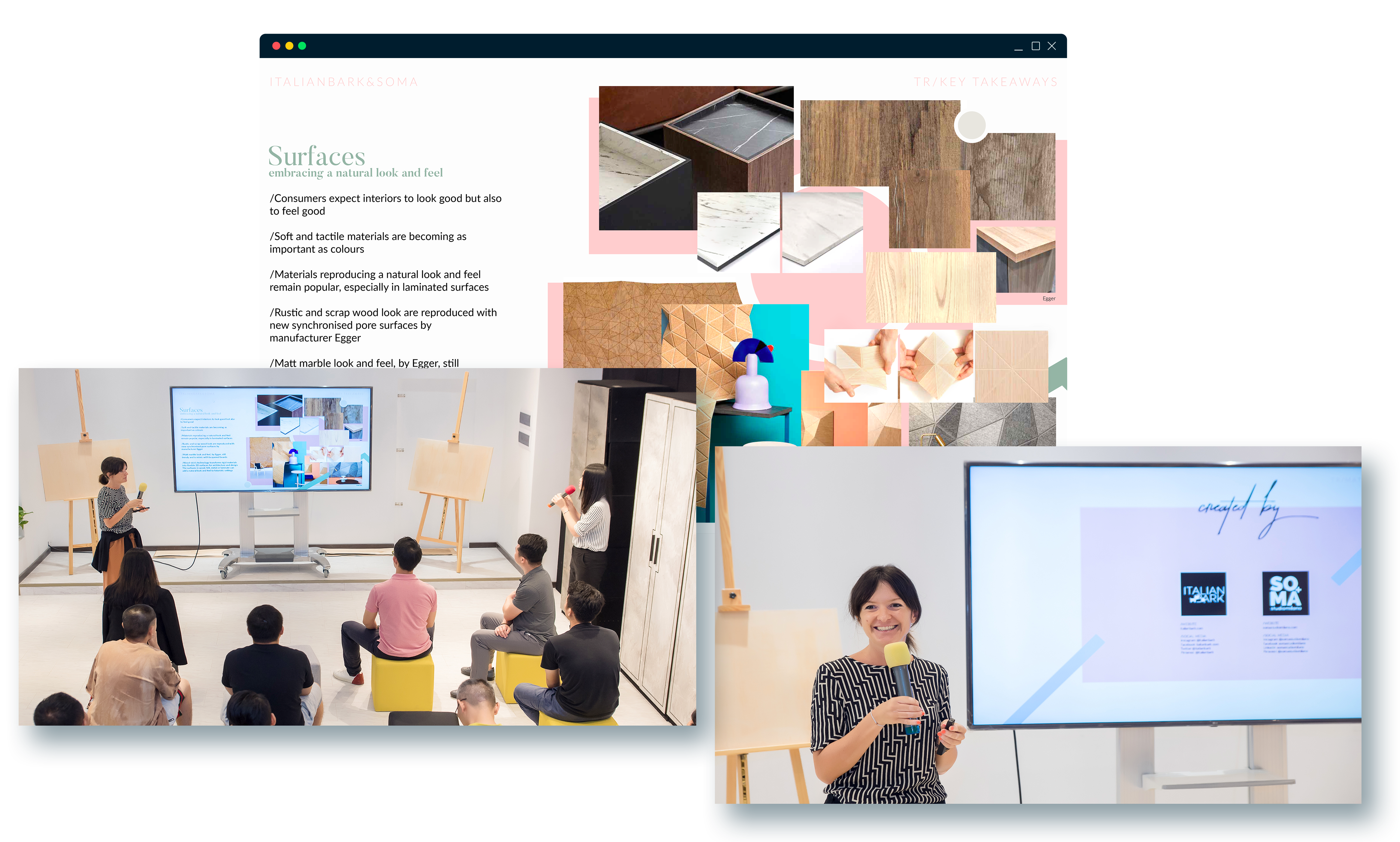 If your organisation wants an exclusive Milan Design Week /21 coverage, we can help you!
Our TREND TALKS will provide your team and audience with a great source of inspiration, help them activate trends to find better opportunities, and implement sustainable and circular design practices.
Our Trend Talks will cover the main trend drivers and innovations seen at the MDW/ 21. It will also include best stands and exhibitions, award-winning designers, best design pieces, CMF (Colours, Materials, Finishes), and more!
INTERESTED? GET IN TOUCH VIA
[email protected]
OUR REPORT IS FOR YOU IF

/ YOU WORK IN THE DESIGN INDUSTRY
and want to stay updated with the latest news and trends on interiors and design

/ YOU WORK WITH COMMUNICATION
in the field of design and are always looking for relevant content

/ YOU RESEARCH TRENDS AND INNOVATIONS
but need a framework to organize and validate your impressions

/ WANT TO STAY UP-TO-DATE
with the current and future state of the Furniture, Interiors and Design industries
Frequently Asked Questions
How does it work?
Once you purchase your trend report here, you will receive an email with your teachable account within 24 hours. Please remember to check also in your spam folder! You will be able to visualize and download the report file on this platform with your login password. If you have any questions, drop us an email at
[email protected]
Can I share my login with friends and co-workers?
When you purchase your trend report, you get access to download it on teachable and this access is for one user only. We'd be absolutely thrilled if you recommend the trend report to your friends and co-workers, but they would need to pay for it. The way we make this trend report affordable is by having multiple purchases, so please be mindful!
Can I have a refund in case I don't find the trend e-book useful?
We don't provide a refund as this is a digital product that you will have full access to once you purchased it. We have tried to give as much information as possible, so you know what you are getting. In any case, we will be happy to hear your feedback, so feel free to contact us via:
[email protected]